'Tis the season. But it doesn't have to be. This is a gift guide for any season, really. If you have a Ted Lasso fan in your life, here are a few things you could gift them (all under $25). Some of those links (the Amazon ones) are affiliate links.
Bake them "the" biscuits from Ted Lasso and of course make sure you deliver them in a pink box.
There are several recipes for the famous biscuits from Ted Lasso. Apple TV shared the official recipe with Today Food 🙂 and you can see the recipe here.
And when it comes to pink box… Amazon and Etsy have several ones that would work…
A tree ornament: Believe or Be A Goldfish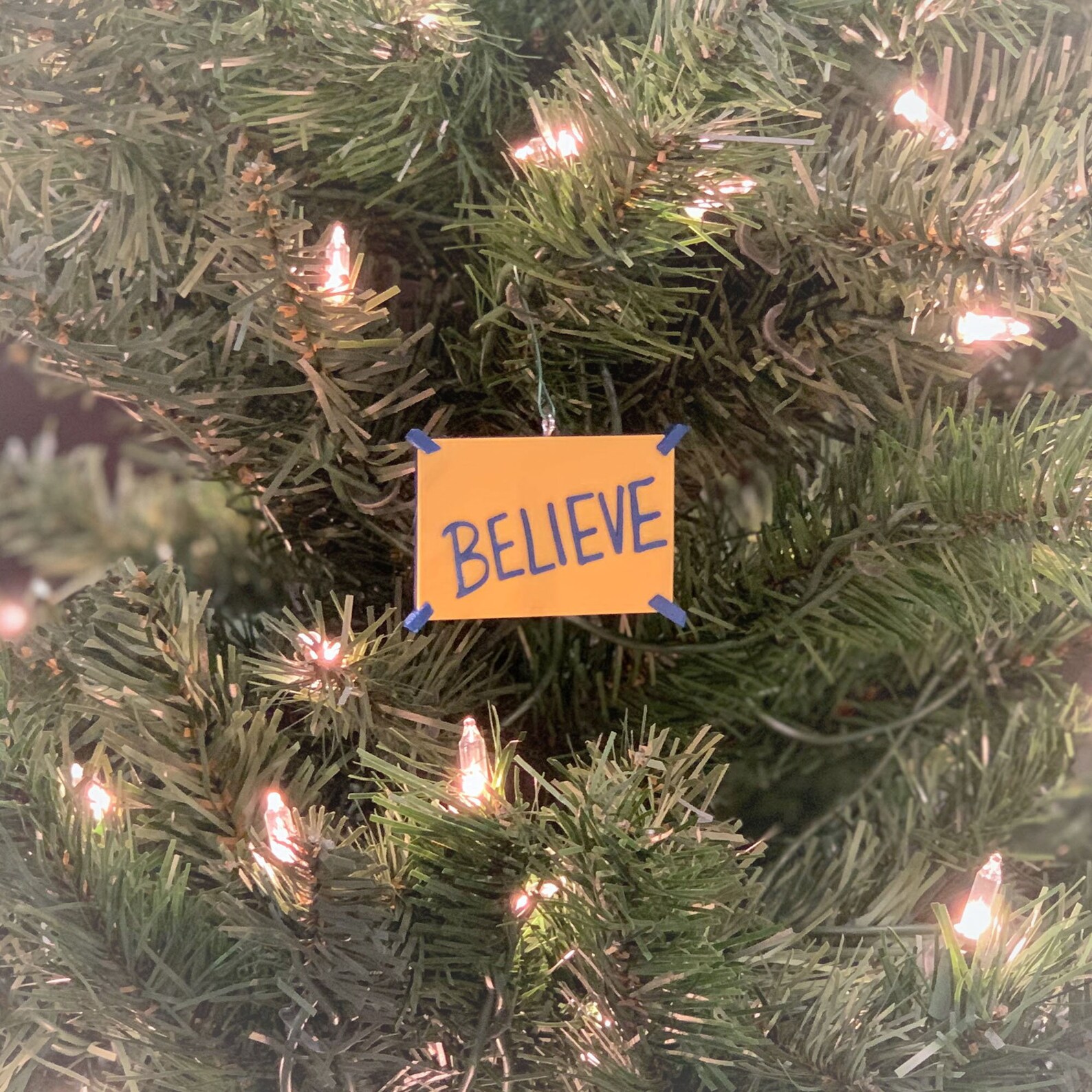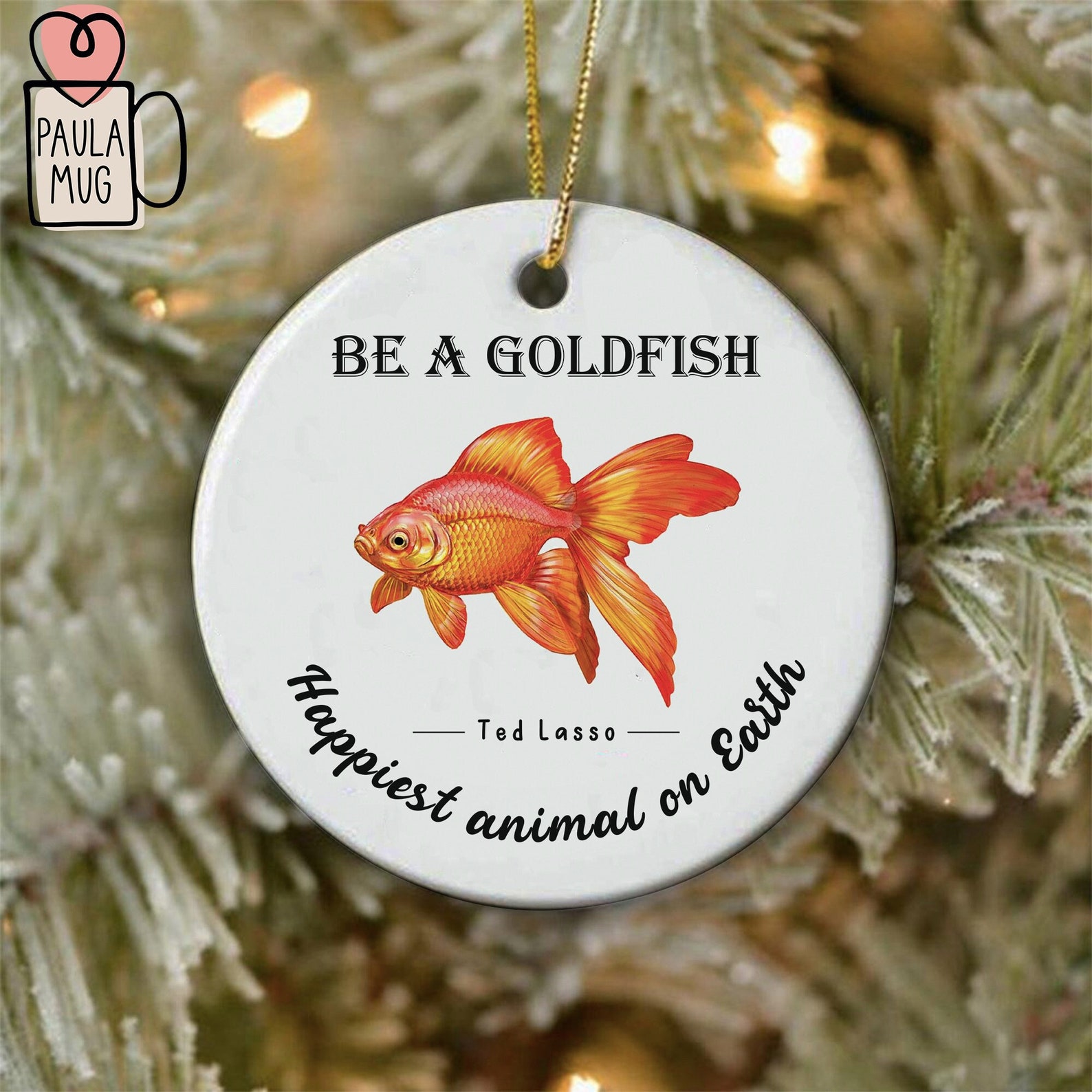 Give a donation in their name to a local charity / organize a toy drive
If you know a cause that is close to their heart, donating it to that cause in their name is a thoughtful way to show them your appreciation. Plus, Ted Lasso would approve. If you do not know a cause close to their heart, you can always donate to the food pantry close to you or find a school project in donorschoose.org , contact your local hospital, local shelter and ask them if they would benefit from a toy drive.
A notebook (Because can you ever have too many notebooks?)
Don't you dare settle for fine Spiral Notebook on RedBubble ($14)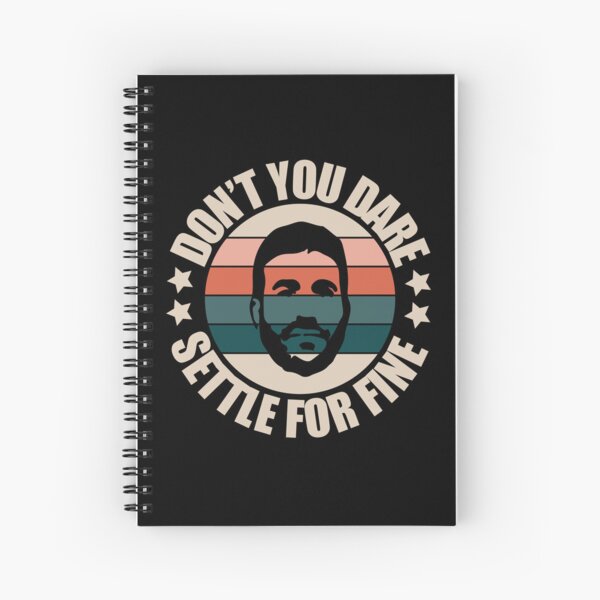 Wall art to make them smile.
Something on the smaller smile to fit in different rooms or on a desk. (Keep in mind the frame isn't included).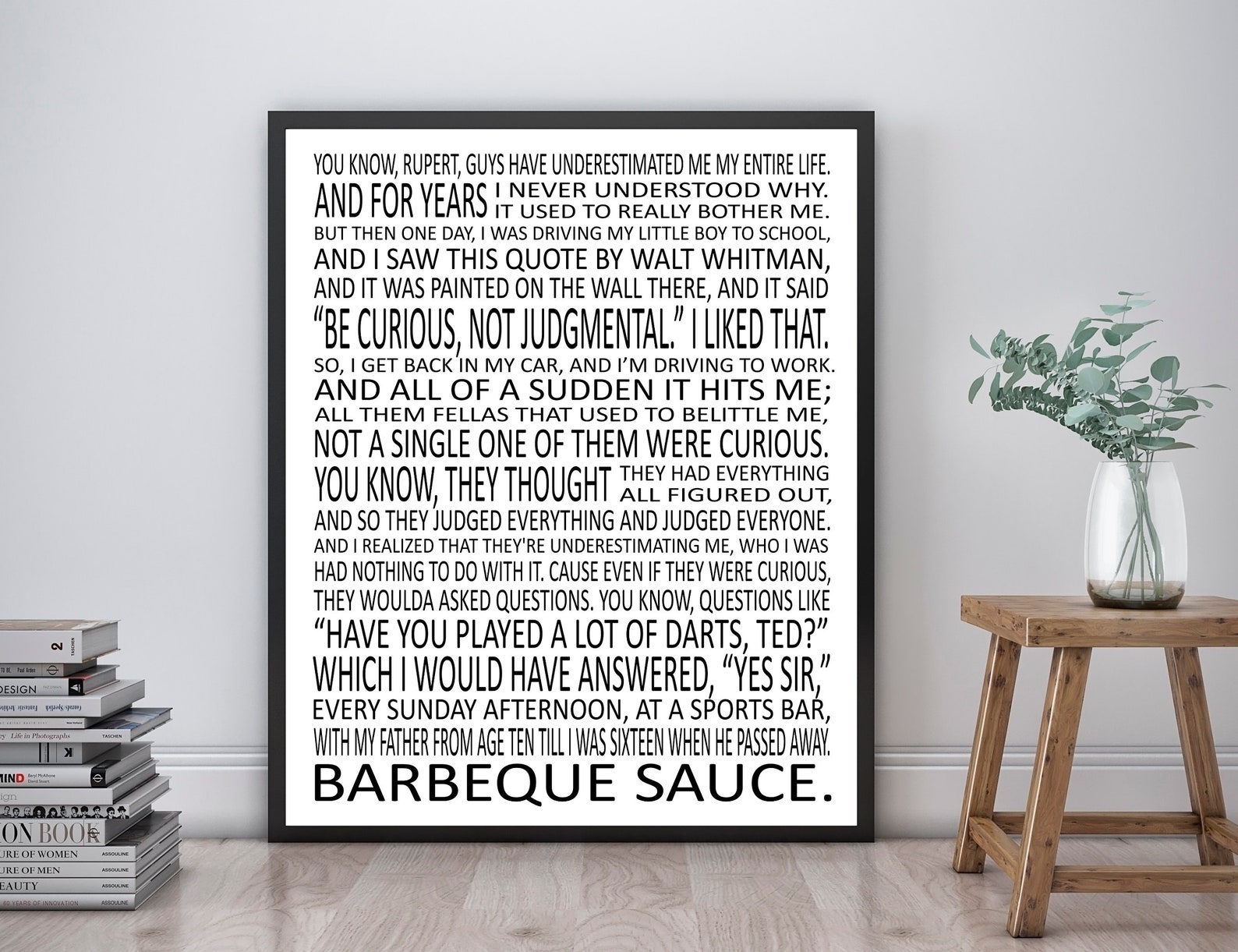 A little bag they can look at as they work or in the morning
To organize make-up or headphones/cables or some pens/crayons… those little bags can also make your loved ones smile as they use them.
Decor for their laptop/phone and more
8. Ted Lasso-Inspired Pencils – Caliopepaperie
Because can you ever have enough mugs?
How about a Ted Lasso game? Available on Amazon: $15.35
Life at AFC Richmond isn't always simple, but Ted Lasso knows how to rally his team! Now you can join the coaching staff and show that you believe in Believe!
This feel-good party game is all about having fun, the Lasso way!
Cooperative, feel-good gameplay has players racing to help their friends and support their teammates.
Roll the unique football die in the AFC Richmond stadium game box.
Includes a pink biscuit box to draw tiles from.
Free timer app available to download and enhance your game with themed sound effects!
Ages 10+
BONUS GIFT (and a little of self-promotion because as Ted Lasso would say, "Believe in yourself"…): A COPY OF #TheLeftoverBride (Kindle/Apple/B&N/Google Play and more... – Paperback – Hardcover – Audiobook).
If they like romance books, you could gift them my novel #TheLeftoverBride and let them know that Ryan grunts like Roy Kent 🙂 This is not a sports romance. And yes, there's no soccer in it. But again Ryan, an injured hockey player who needs to reevaluate his career (and his life) now that he most likely won't be able to play again, grunts like Roy Kent. And he may be grumpy but he has a heart of gold. And this book has been compared to "Hallmark's movie sexier and sassier cousin" and "fun with a lot of chemistry." So, don't hesitate to one-click it today for you or for a loved one. 🙂
Kindle/Apple Books/Kobo/Google Play/B&N and more – Paperback – Hardcover – Audiobook
Follow me on Instagram – Bookbub – Facebook – Twitter – Goodreads – TikTok
Episode 75 – Podcast reset, a quick recap and three newsletters for writers
–
A self-published author's diary
Today, I explain why I won't be posting new episodes regularly, share great new about my latest biopsy (no signs of recurrence, YAY!), an update about the month of December (so many things: Vella, writing immersive videos and more) as well as three newsletters for writers. Oh and I have a new book up for pre-order # Most Eligible Scrooge (how awesome is that title?) Mentioned in the episode: Three newsletters for writers I recommend: – Leslye Penelope – Footnotes: Inspiration & actionable ideas to help you master your craft, overcome your stumbling blocks, and grow as a writer:
https://read.lpenelope.com/footnotes
– Roni Loren's Academy – 30 days romance prompt challenge:
https://www.fearlessromancewriting.com/news/30-days-of-romance-writing-prompts
– Better-Faster Newsletter:  Join the Better-Faster Newsletter to get the "Dear Becca" coaching column! Every day, Becca gets new emails or comments asking "what happens if I…" And while she might answer a question in one place, not everyone sees it. So "Dear Becca" was created to answer some of the coaching questions Becca gets publically, in order to help everyone. It's live coaching! Only available through the Better-Faster Newsletter.
https://betterfasteracademy.com/newsletter/
Abbie Emmons Immersive Writing Sessions:
https://www.youtube.com/playlist?list=PLV6pMftb_QTlF4zMNj42GE3A84o4PZOnP
As always: Ask me a question (per email: authorelodienowodazkij AT gmail.com or by leaving me a voicemail:
https://anchor.fm/elodie-nowodazkij/message
)  Follow A Self-Published Author's Diary on Instagram:
http://www.instagram.com/aselfpublishedauthorsdiary 
Visit my website:
http://www.elodienowodazkij.com 
I'm on TikTok: @elodienowodazkij and the podcast too: @aselfpubbedauthorsdiary — This episode is sponsored by · Anchor: The easiest way to make a podcast.
https://anchor.fm/app
— Send in a voice message:
https://anchor.fm/elodie-nowodazkij/message
Support this podcast:
https://anchor.fm/elodie-nowodazkij/support