IOnce again hosted by Sara Biren, Katy Upperman, Alison Miller, Liz Parker, and me, Writer Recharge is your chance for a four-week jump start in the middle of a cold, dreary winter. Set goals for yourself, check in once a week, and connect with other recharging writers
#WriterRecharge Update Three
READ/REREAD
I want to schedule some more reading time…When I used to commute, it was easy to read LOTS of books in the train and I want to read at least 4 books this month, including a book that my husband recommended based on a show he heard on NPR: Ghost Boy  –> I read a few words of GHOST BOY…more this week for sure, and I'm deep into THE HIT LIST. Next on my list? MORE THAN COMICS by Elizabeth Briggs (which comes out today).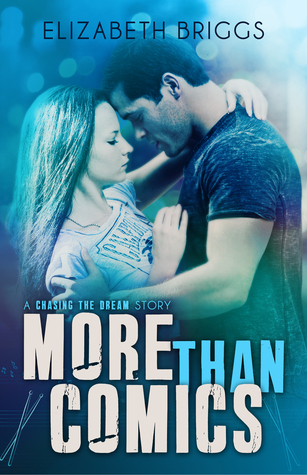 STRETCH 
Continue learning Photoshop. I've been teaching myself a few tricks but I'd like to explore a bit more and become familiar with more of the features available. –> I am now more familiar with some of the Photoshop features…but still haven't made a full cover.
SELF
Working out again. It's been forever since the last time I worked out. I hurt my ankle, then got a bad cold and now am just lazy. Time to get my butt moving. I need to work out at least 3 times a week in February (not counting walking Plato the dog). –> Ended up taking Plato the Dog of longer walks than planned (in the snow, so definitely a workout) and also worked out one additional time. A YAY again this week. 
CONNECT
Writer's Retreat. I still cannot believe that on this Friday, I'll be heading down to West Virginia with some amazing writers for a weekend retreat (so looking forward to meeting all of them in real life :)) 
FUN 
Plan a few outings with the husband: going for walks, maybe the movies and I think, I think he's taking me to a nice restaurant on Valentine's Day (he hinted upon it several times) 🙂 so I'm looking forward to that. I'd also like to start taking more pictures again. –> I'd like to take more pictures this week. Let's see if I can make that happen. Hubby will be very busy at work so…
Participating in Writer Recharge? 
Head over to Sara's blog to link your update post.