What´s up Wednesday is the brainchild of Jaime and Erin. It´s a weekly meme geared toward readers and writers, allowing us to touch base with blog friends and let them know what's up. Should you wish to join, make sure to leave a link to your What's Up Wednesday post in the widget on Jaime´s blog or Erin's blog.
What I´m reading
I absolutely loved Trish Doller´s  WHERE THE STARS STILL SHINE, so I´m about to start SOMETHING LIKE NORMAL.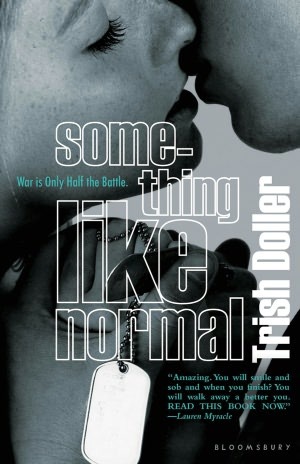 What I'm Writing
So I can finally really join the Fall writing bootcamp.
Today´s goal?
Go through the latest comments from my editor on
ONE DREAM ONLY
and finalize the file for formatting. Can you believe that it´s coming out in less than 2 weeks?
What else I´ve been up to
We moved. Leaving work and my wonderful colleagues was very hard but I do hope to keep in touch.
It was a bit hectic and I moved one day later than planned because the pet company forgot to pick up our cat.
But we all made it.
Our cat is totally confused and spending a lot of time underneath our bed and I´m still jet-lagged but we´re excited.
I am looking at houses, trying to come up with some sort of routine.
What works for me
Waking up early: (i) working out, and (ii) spending time with the husband.
Now I am ready to start the day:-)
I can't wait to check all your posts and see what you've been up to 🙂