It's time! Time to set up the goals for Ready. Set. WRITE! Edition of 2015…and we're so happy you've decided to join us.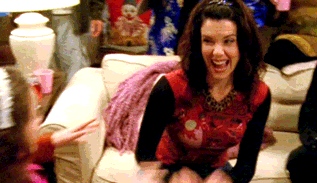 (For the detailed information about RSW, including  the wonderful buttons created by the lovely Jaime, click here)
In short, RSW is a summer long writing intensive through which we write/revise/plan like crazy, cheer each other on, and hold one another accountable with weekly brief updates (to save words for the WiP).
And there are a lot of other fun things planned too!
Twitter parties! Katy  (@katyupperman), Erin (@ErinLFunk) , Jaime (@MorrowJaime) , Alison (@AlisonMiller20) and I (@ENowodazkij) will be hosting Twitter writing parties  (feel free to kick-start your own too!)…And our hashtag is….#RSWrite
Do you want to be added to the the Ready.Set.Write!2015  list, let me know by tweeting me 🙂
Writerly care packages!
And at the end of the summer, we'll be rewarding ourselves with what we call "Manicures and Manuscripts"
AND LOTS OF PROGRESS!
And since today, we are kicking things off for the summer…
I'm sharing my goals for next week and what I want to accomplish during the summer (my plans, my dreams…)
My goals for next week?
Finish revising A SUMMER LIKE NO OTHER by Tuesday night (since on Wednesday, I have pretty amazing plans :))
Continue reading on ways to improve my writing & do writing exercises. Learning is great!
Spend a lot of time reading as soon as my revision is finished! (–> after all to write, one must read)
And run 3 times (twice at least 5k)
My overall goals for the summer?
Publish A SUMMER LIKE NO OTHER at the end of July
Publish translations of ONE DREAM ONLY & ONE TWO THREE in German and ONE DREAM ONLY in French
Revise my psychological thriller (New Adult) by mid-July
Revise ALWAYS SECOND BEST (which is the follow-up to A SUMMER LIKE NO OTHER)
Oh and of course, become a NYT best-seller 😛 or rather not disappoint my current readers and having new people discover my books too.
Those are my writerly goals for the summer…I have a lot of personal ones too:
Run my first 5k ever end of Jun
Clean my office & clean the garage
Find new areas to discover close by
Start taking pictures again
Find ways to give back
Create memories, enjoy the small moments because they really are the big ones…:)
Are you joining us? Don't forget to leave your link and share your goals with us 🙂
 Next week (Monday, June 15th) we'll be posting our first update using these headings…
How I did on last week's goals.
My goal(s) for this week.
A favorite line from my story 

OR

 one word/phrase that sums up what I wrote/revised.
The biggest challenge I faced this week (e.g. finding time to write, finding inspiration…)
Something I love about my WiP.
Looking forward to cheering you on!