'Tis the season. But it doesn't have to be. This is a gift guide for any season, really. If you have a Ted Lasso fan in your life, here are a few things you could gift them (all under $25). Some of those links (the Amazon ones) are affiliate links.
Bake them "the" biscuits from Ted Lasso and of course make sure you deliver them in a pink box.
There are several recipes for the famous biscuits from Ted Lasso. Apple TV shared the official recipe with Today Food 🙂 and you can see the recipe here.
And when it comes to pink box… Amazon and Etsy have several ones that would work…
A tree ornament: Believe or Be A Goldfish
Give a donation in their name to a local charity / organize a toy drive
If you know a cause that is close to their heart, donating it to that cause in their name is a thoughtful way to show them your appreciation. Plus, Ted Lasso would approve. If you do not know a cause close to their heart, you can always donate to the food pantry close to you or find a school project in donorschoose.org , contact your local hospital, local shelter and ask them if they would benefit from a toy drive.
A notebook (Because can you ever have too many notebooks?)
Don't you dare settle for fine Spiral Notebook on RedBubble ($12.82)
Fútbol is life Spiral Notebook on RedBubble ($13.35)
Wall art to make them smile.
Something on the smaller smile to fit in different rooms or on a desk. (Keep in mind the frame isn't included).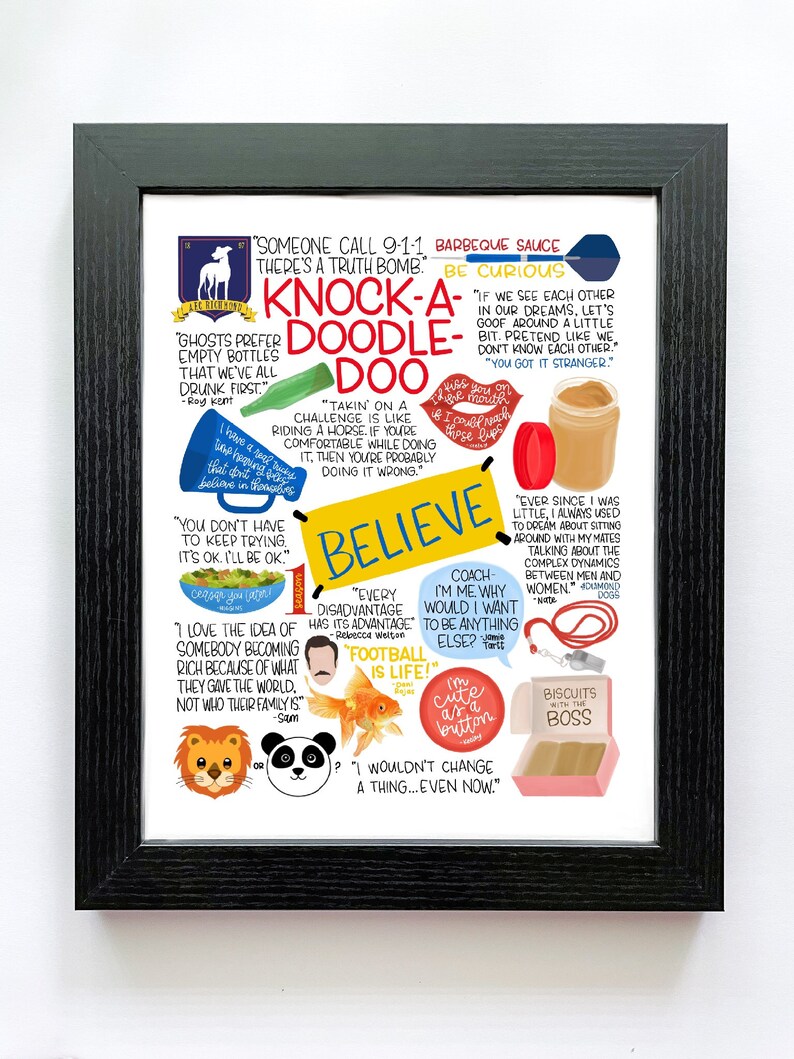 A little bag they can look at as they work or in the morning
To organize make-up or headphones/cables or some pens/crayons… those little bags can also make your loved ones smile as they use them.
Decor for their laptop/phone and more
8. Ted Lasso-Inspired Pencils – $10 (Etsy)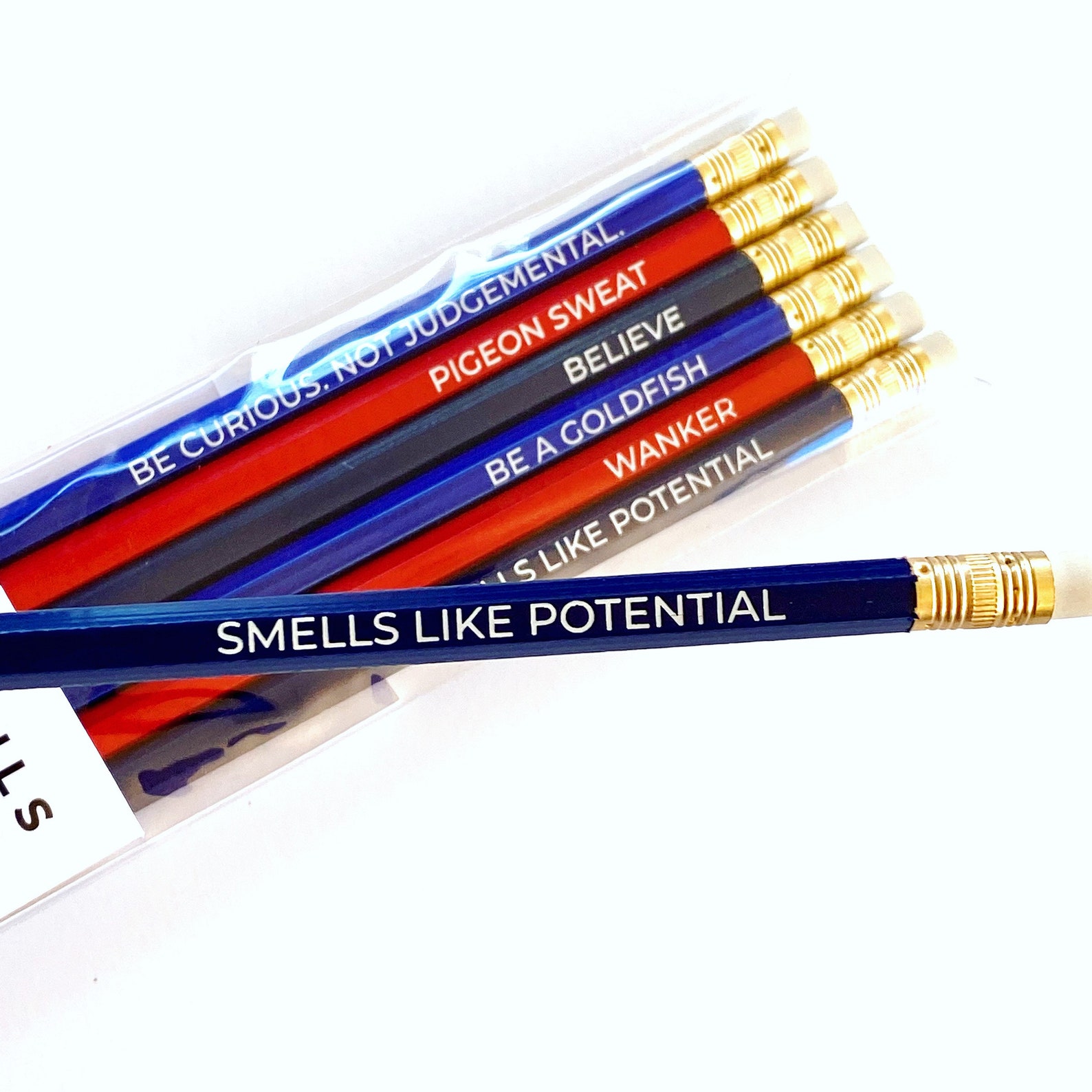 Because can you ever have enough mugs?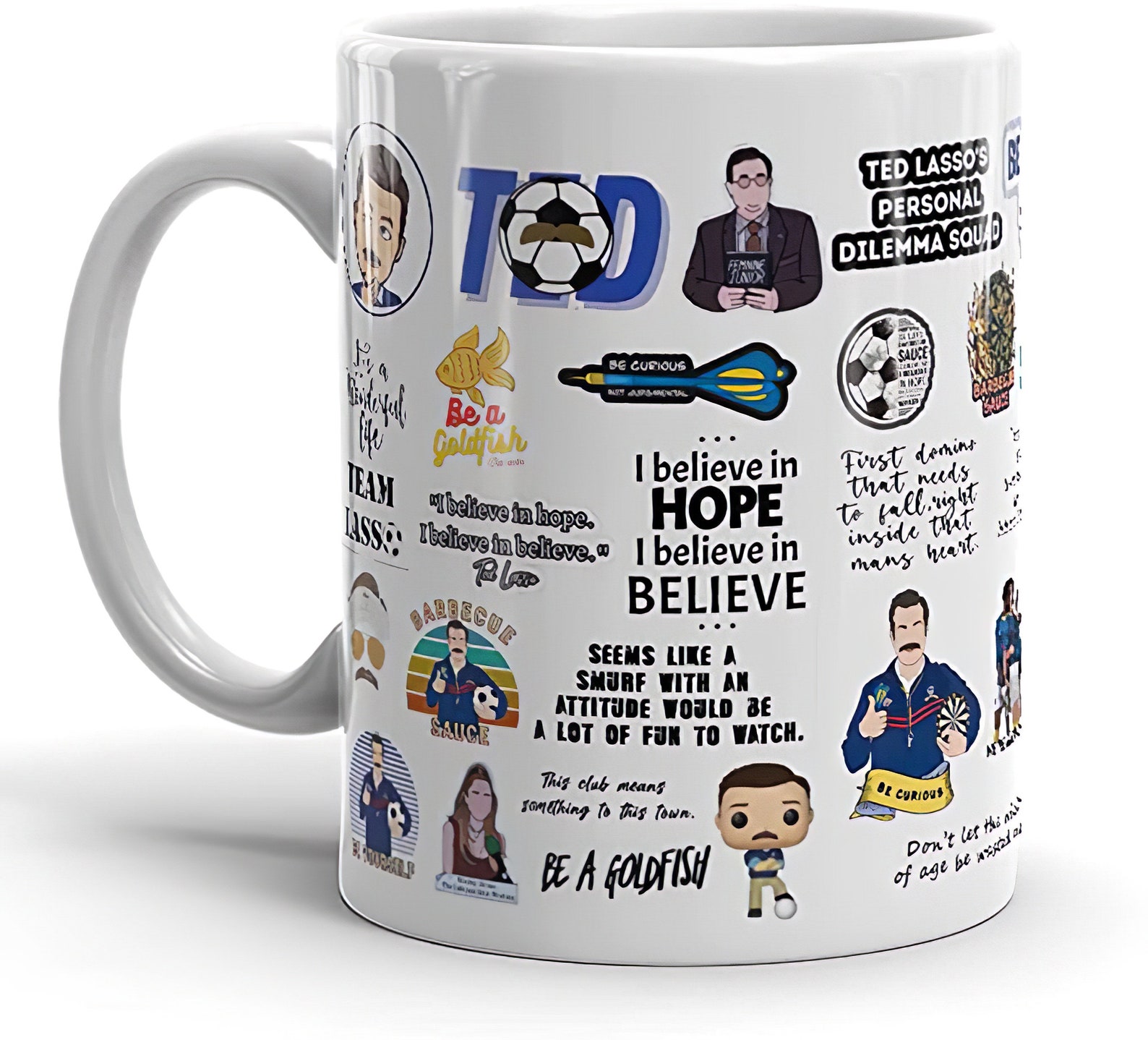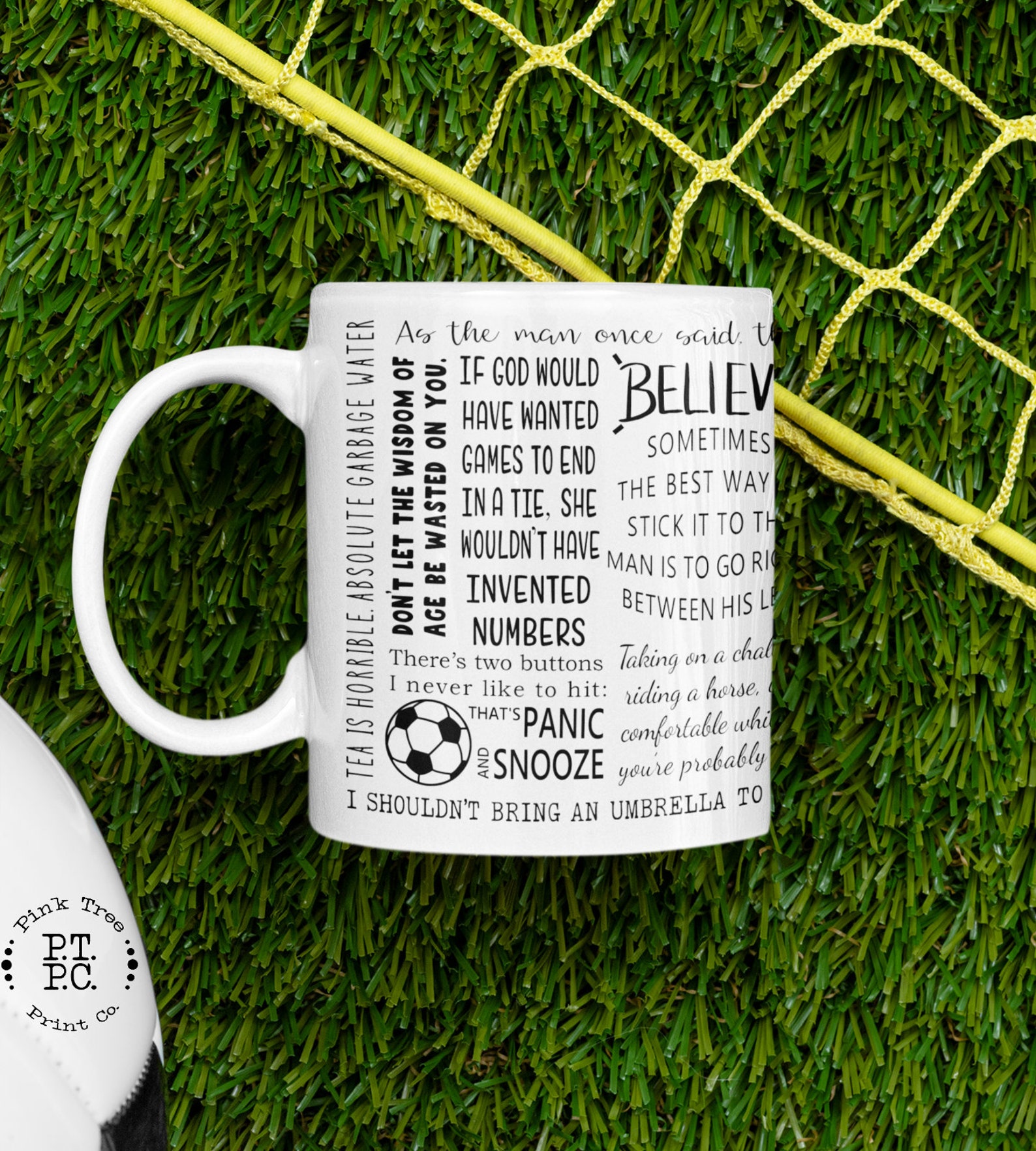 How about for people who love candles?
This one is Biscuits with the Boss. It's available on Etsy for $16…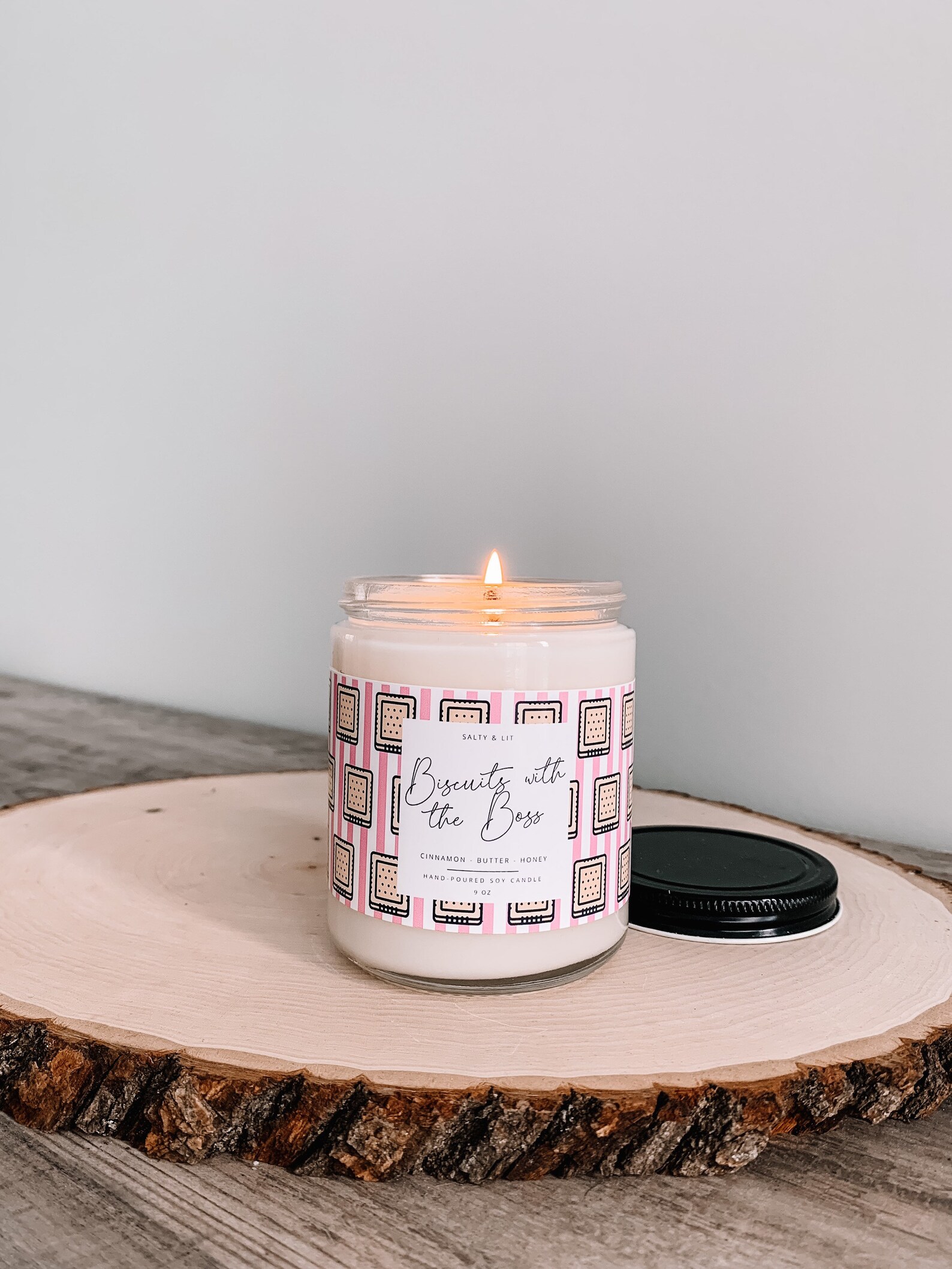 BONUS GIFT (and a little of self-promotion because as Ted Lasso would say, "Believe in yourself"…): A COPY OF #TheLeftoverBride (Kindle – Paperback – Hardcover).
If they like romance books, you could gift them my novel #TheLeftoverBride and let them know that Ryan grunts like Roy Kent 🙂 This is not a sports romance. And yes, there's no soccer in it. But again Ryan, an injured hockey player who needs to reevaluate his career (and his life) now that he most likely won't be able to play again, grunts like Roy Kent. And he may be grumpy but he has a heart of gold. And this book has been compared to "Hallmark's movie sexier and sassier cousin" and "fun with a lot of chemistry." So, don't hesitate to one-click it today for you or for a loved one. 🙂
Kindle – Paperback – Hardcover
Follow me on Instagram – Bookbub – Facebook – Twitter – Goodreads – TikTok
Ep – 45: An indie author yearly review: The highs and lows of my self-publishing career in 2021.
–
A self-published author's diary
Before diving right into my yearly review as an indie author: if you're struggling or know someone who is struggling (or maybe even just mention it or post it or share this resource with people in your life):
https://www.crisistextline.org/
Text HOME to 741741 to reach a volunteer Crisis Counselor. Today, on the podcast, I talk about the highs and lows of my self-publishing career in 2021. Some of my lows included: Dealing with my own career expectations and the reality, What it means to not be using a pen name, Feeling like I'm letting down some of my collaborators in royalty-share agreements… Some of my highs included: Having the French version of #TheLeftoverBride reach the #9 on Apple Books Chart  Having the French version of #TheLeftoverBride sit next to The Hating Game by Sally Thorne on the charts… Reading wonderful emails from readers around the globe And more… As always: Ask me a question (per email: authorelodienowodazkij AT gmail.com or by leaving me a voicemail:
https://anchor.fm/elodie-nowodazkij/message
)    Follow A Self-Published Author's Diary on Instagram:
https://www.instagram.com/aselfpublishedauthorsdiary   
  Visit my website:
http://www.elodienowodazkij.com 
— This episode is sponsored by · Anchor: The easiest way to make a podcast.
https://anchor.fm/app
— Send in a voice message:
https://anchor.fm/elodie-nowodazkij/message
Support this podcast:
https://anchor.fm/elodie-nowodazkij/support